Games have always been a good form of entertainment, one of the best forms of entertainment. Games have developed through ages and they followed the technological development and personal development of people. With the rise of the Internet, many new games appeared with many new options and possibilities. Nowadays, you do not have to wait for your friends to gather together, you can play multiplayer games online. You just sit at the comfort of your home, turn on your computer or laptop and find the game with players from all around the world willing to play with you.
There are many popular multiplayer games which are played online. In the following paragraphs, we will describe three best multiplayer games you can try on.
VIKINGS VILLAGE: PARTY HARD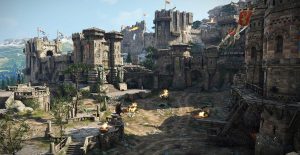 Vikings Village: Party Hard is an online multiplayer browser game were strong ginger Vikings punch and fight each other. This is a deadly battle of ginger bears. When you play the game you choose one Viking. Your task is to kill enough Vikings in order to stay on the top of the leaderboard. You need to punch many angry Vikings who are there willing to pick a fight. If you dislike punching, just simply hurl objects which lay in the arena at your opponents' heads. They will call you names, so don't let them fight back. Set fire to the objects you pick up, move faster. These abilities will unlock as the game proceeds. Gain more powers, collect extra points and beers for health. This is a great game to try, so sit back and start punching those Vikings!
BLAST ARENA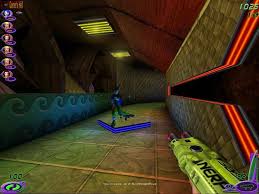 The multiplayer browser game called Blast Arena is a version of Bomberman. Blast Arena is played on the Internet against opponents you do not know at the comfort of your home. You play against three other players in order to survive. You need to destroy them in an area which looks like a maze and which is filled with walls and rocks. These rocks and walls can be broken by placing bombs, for example. You can use power-ups as well. They can increase the effect of your bombs or can help you run faster and become stronger. Try to catch the other players and destroy them. However, pay attention not to get destroyed while doing that.
LASER SHARKS.IO
The game called LaserSharks.io is also a multiplayer browser game played online. As its name says it, it involves sharks with lasers. You play the role of a shark with a laser which is attached to your head. You swim around in the ocean and kill other sharks that are hunting in your part of the ocean. However, there is a catch. Since the laser is attached to your head, your movements are restrained and you are not given much time to aim at your opponent. If you miss your opponent, they can easily turn and kill you. In order to regain strength and energy, eat the other fish which swim in the ocean. Your goal is to stay alive as long as you can and to kill as many sharks as you can.